direct: 707-768-2164

Contact Pacific Pastures


Environmental Stewardship
"Responsible and sustainable operations..."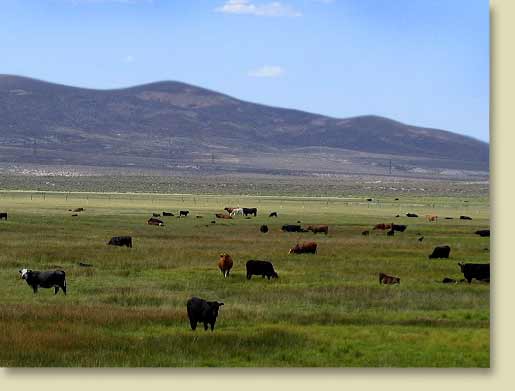 All of our ranchers follow responsible land management practices in order to remain sustainable and viable long into the future.
Their enduring committment to land stewardship goes hand in hand with their land management practices.
Protecting the natural resources of soil, air, water, and wildlife on and around our pasture lands is part of daily operations and part of long-term strategic planning. This produces significant environmental benefits for society.
Cattle are grazed in a rotational grazing system and are rotated from pasture to pasture as the grass is grazed to a certain height. This prevents overgrazing and the livestock do not compete with wildlife for other food when the grass is gone. Grazing reduces the height of the grass and allows sunlight to reach the ground, encouraging new growth. This cycle continues as the cattle are rotated through the pastures.
Taking exellent care of the land we use and of our animals are the guiding principals behind Pacific Pastures. Our 100% natural grass fed beef is the culmination of our efforts to bring you the most delicious, highest quality beef from California.
Contact us for questions or feedback.